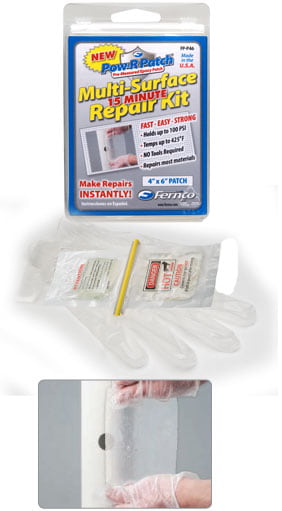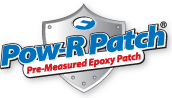 Multi-Surface Repair Patch
Cures in 15 minutes
Pow-R Patch is a complete repair kit that includes a pre-coated fiberglass cloth in self-contained mixing pouch, pair of protective gloves and installation instructions. Each simple-to-use kit will set on dry surfaces, and will adhere to PVC, metal, wood, fiberglass, plastic and MORE! Perfect for flat and round surface repairs.
Features
Unique self-contained mixing pouch
No tools required
Excellent adhesion to most materials
Specifications
Heat resistant to 425º F
Holds up to 100 PSI
Models
FP-P46 - Pow-R Patch - 4" x 6" fiberglass and epoxy patch
Accessories
Videos
Feb 9, 2012
Pow-R Repair Products. Fernco Pow-R Repair Products are a growing family of products that will prove themselves in the field and earn their place in your home. These products allow you to make fast, permanent repairs when time is not on your side and are an ideal solution for those times no answer is in sight. Most repairs are done in 15 minutes or less. Wet or Dry surfaces can be repaired.
Product Page