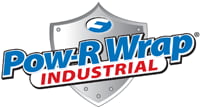 POW-R WRAP INDUSTRIAL WITH POW-R BELT
Water activated fiberglass wrap for fast emergency repairs to 8" - 50" O.D. pipes
Pow-R Wrap Industrial with Pow-R Belt is your fast, easy-to-use, permanent repair solution for large diameter pipes. Reduce your down time while saving money over the cost of pipe replacement. Pow-R Belt makes installation easier with a hands-free cure time while creating a smooth, tight professional finish.
Ordering has been simplified to one product SKU. With only one SKU in your inventory, and one to five kits on hand, you can make repairs on 8" to 50" outside diameter pipes. Repair fractures up to a 1/4" wide x 4" long.
Ideal for Municipalities, Industrial Parks, Marine, Water/Sewer Plants, Pump Stations, and even Chemical/Petroleum Plants.
Features
Heat resistant to 425. F
Works on wet or damp surfaces
Safe for drinking water system repairs
Impervious to water, oils, chemicals, solvents & acids
Conforms to a standard water main pressure test
Permanently repairs up to a 1/4" W x 4" L size crack
Cures in 60-90 minutes at temperatures between 55º - 75º F. Higher or lower temps will influence cure time
Specifications
Models
Accessories
Videos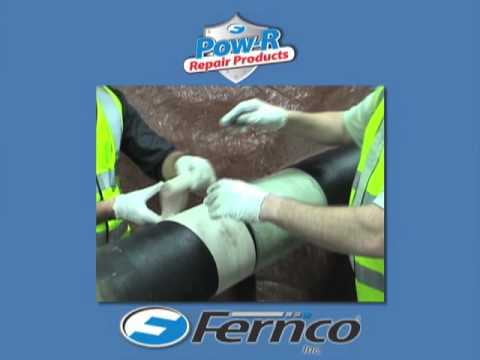 Jan 6, 2012
One sku for simplified ordering. With one to five kits you can repair copper, clay, plastic, pvc, ductile iron, cast iron, asbestos cement, cement or lead pipes from 8" to 50" in diameter.
Repairs up to 1/4" wide x 4" long crack
Safe for drinking water system repairs
Conforms to standard water main pressure tests
The Pow-R Belt provides you with an easier installation. Offering you professional results in as little as one to three hour cure time. *(cure time based on ideal temps between 55F and 75F).
Product Page