In Loving Memory of Darrell Cooper
A Legacy of Leadership and Core Family Values
Darrell Cooper, an extraordinary individual whose life was filled with extraordinary achievements, profound impact, and cherished memories, will forever be etched in the hearts of those who knew him. As a key figure in the growth and success of Fernco Inc., Darrell's dedication, leadership, and innovative spirit paved the way for the company's prosperity and a lasting Legacy for the Cooper Family.
In 1970, Darrell Cooper was appointed Vice President of Fernco Joint Sealers. His hard work and ability to connect within the industry quickly lead to his advancement within the company, including a Presidential position from 1977-1978, and ultimately his purchase in 1979. Under his guidance, Fernco Inc. experienced remarkable growth and expansion, becoming a trailblazer in the industry on a Global level with two generations of leadership and the makings of the third.
As Owner, Darrell's leadership style was characterized by compassion, integrity, and an unwavering commitment to excellence. He nurtured a culture of collaboration and encouraged his team to think outside the box. Tom Galsterer, Executive VP and 42 year Fernco Veteran, stated, "[Darrell] had an uncanny ability if there was an issue, to get to the heart of the issue [...] He had this ability that if you came to him with what you thought the problem was, he would take a step back and say, 'No, let's take a look at this.'" His ability to envision opportunities and solve complex challenges with elegance and efficiency earned him the respect and admiration of his peers.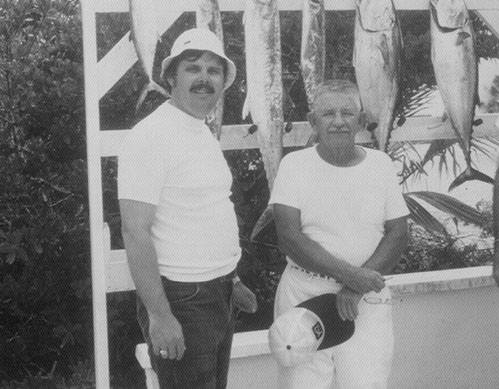 Early 80s - Darrel Cooper and Founder, William Zopfi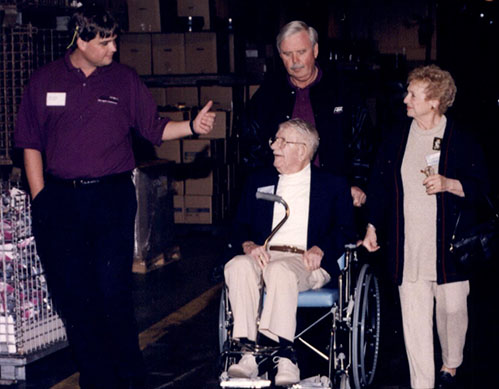 1996 - Darrel and Mark Cooper lead the Zopfis on a Plant Tour
While Darrell's innovative business mindset was evident in the industry, what truly made a difference in his leadership was the way that he treated employees. Darrell promoted ideas of team spirit, sharing the wealth, inclusivity at any level, and professional and educational growth throughout the company. Vicki West, 26-year company veteran, recounted the years saying, "He was really about the people and always looking ahead. He taught those values to his kids."
He did well instilling those same concepts into the Second Generation of Leadership. Fernco has since been inherited by his children Chris, Mark, and Heather Cooper, who take a keen interest in upholding their father's values and cherished relationships with current and past employees alike. Darrell believed in building a team and that belief has grown the company from a group of 7, to more than a 350-person team over the last 60 years.
Beyond his professional achievements, Darrell Cooper was a man of profound kindness and generosity. Throughout the years, Darrell and his wife Charlotte, made generous contributions to both Arkansas State University and Eastern Michigan University (EMU). His name remains deeply embedded into these communities with buildings named in their honor [Cooper Alumni Building in Arkansas and Darrell H. Cooper Building in Michigan] as well as the Annual Cooper Presidential Endowment Academic Research Award, which serves EMU's students and faculty by supporting research, education, and the community.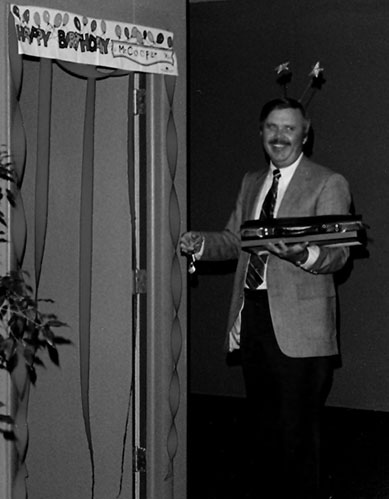 1982 - Fernco Celebrates Darrel's 40th Birthday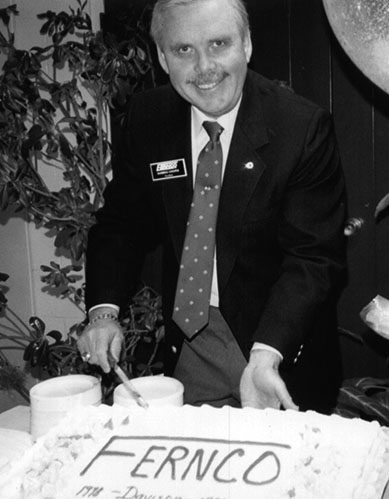 1988 - 10years of Fernco Inc.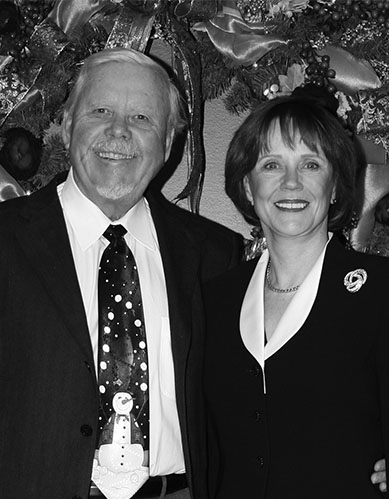 2002 - Darrell and Charlotte Cooper at the Annual Christmas Party
He touched the lives of many, always ready to offer guidance and support to those in need. Spreading that knowledge came in many forms. From the hours that he spent speaking to and befriending his employees, to being an accomplished author of short books like The Cornbread Philosopher, Big Mama's Cornbread and Mo' Cornbread and even delivering the 1994 Commencement Speech at EMU.
Within his Speech Titled, Get A Life, Darrell noted, "You can get all of those things out there, if you get a real life. A full life, a professional life… yes, but another life too. A life with love, compassion, laughs and a life with connections to other human beings." And that is exactly the life that he lived.