Multi-Tite Pipe Gaskets
Multi-Tite Pipe Gaskets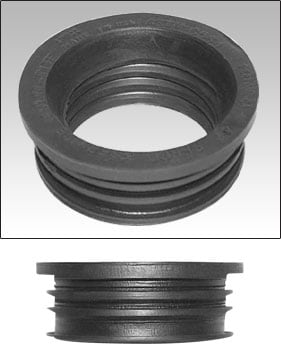 Multi-Tite Pipe Gaskets
Pipe gasket for service weight cast iron pipe.
Fernco Donuts are flexible PVC rings for compression sealing of sewer pipe joints and DWV connections such as sockets, hubs, bells and spigots. They offer all of the properties necessary to create a strong, lasting joint.
Features
Multi rings aid in an easy installation.
Models
SVG-2 - 2" service weight cast iron
SVG-3 - 3" service weight cast iron

SVG-4 - 4" service weight cast iron

SVG-5 - 5" service weight cast iron

SVG-6 - 6" service weight cast iron

SVG-8 - 8" service weight cast iron

SVG-10 - 10" service weight cast iron

SVG-12 - 12" service weight cast iron

SVG-15 - 15" service weight cast iron