Eccentric Series
Eccentric Series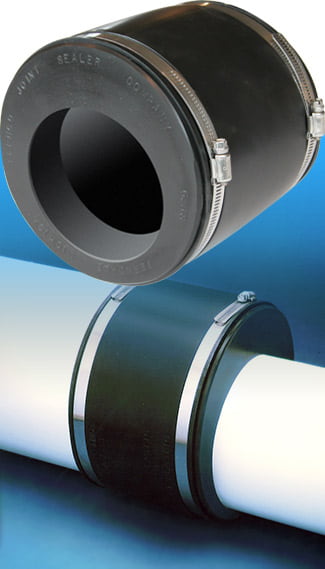 NOTICE:
All eccentric couplings come in a
2-piece combination.
Eccentric Series
Maintaining a continuous flowline in critical grade conditions
When competitor eccentric couplings create obstruction and back-up, Fernco's Eccentric Coupling aligns the pipes inside wall to create an obstruction free flow.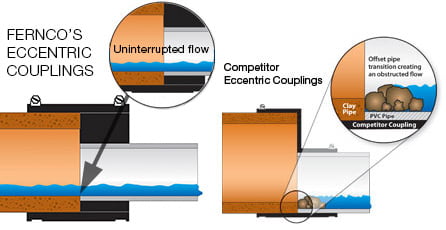 Models
The list below is popular sewer pipe size / material combinations - these are all two piece (Bushings/couplings)*. Specific applications not listed here are available or can be custom ordered.
*1002-64EC is the only one piece Eccentric Coupling.
Features
Connects 6" Clay to 4" Cast Iron or Plastic
Aligns the inside wall of the two pipes
Provides an obstruction free flow
Meets ASTM C 1173 and D 5926
300 series stainless steel clamps
Specifications
Maximum test pressure: 4.3 PSI (29.6KPA)
Maximum operating temperature: 140º F non-consistent