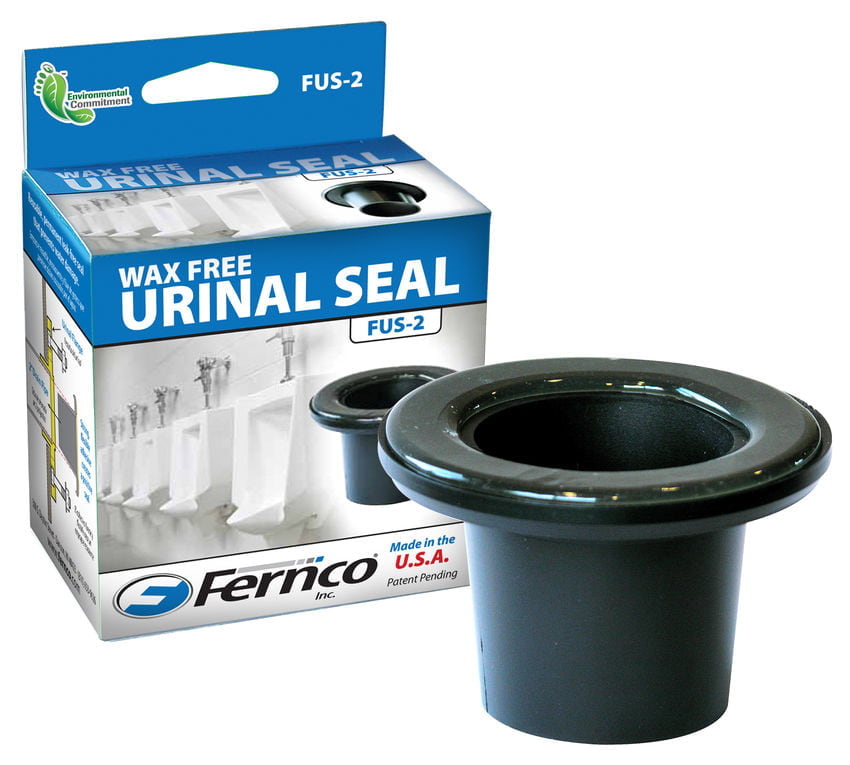 Fernco has pioneered yet another innovative product solution for the repair or new installation of a leak-free, hassle-free and worry-free wax free urinal seal.
This wax free urinal seal is made of flexible PVC and features a permanent pressure sensitive adhesive for a water-tight, gas-tight and odor-tight seal. It will not absorb moisture and is impervious to mold and mildew.
It has been tested to the requirements of ASTM A 1045 and is Patent Pending.
The wax free urinal seal is designed to fit standard 2" drain pipes and will last the life of the urinal - install it once and you are done!
Visit this link for more details http://www.fernco.com/plumbing/hot-products/ferncos-urinal-seal